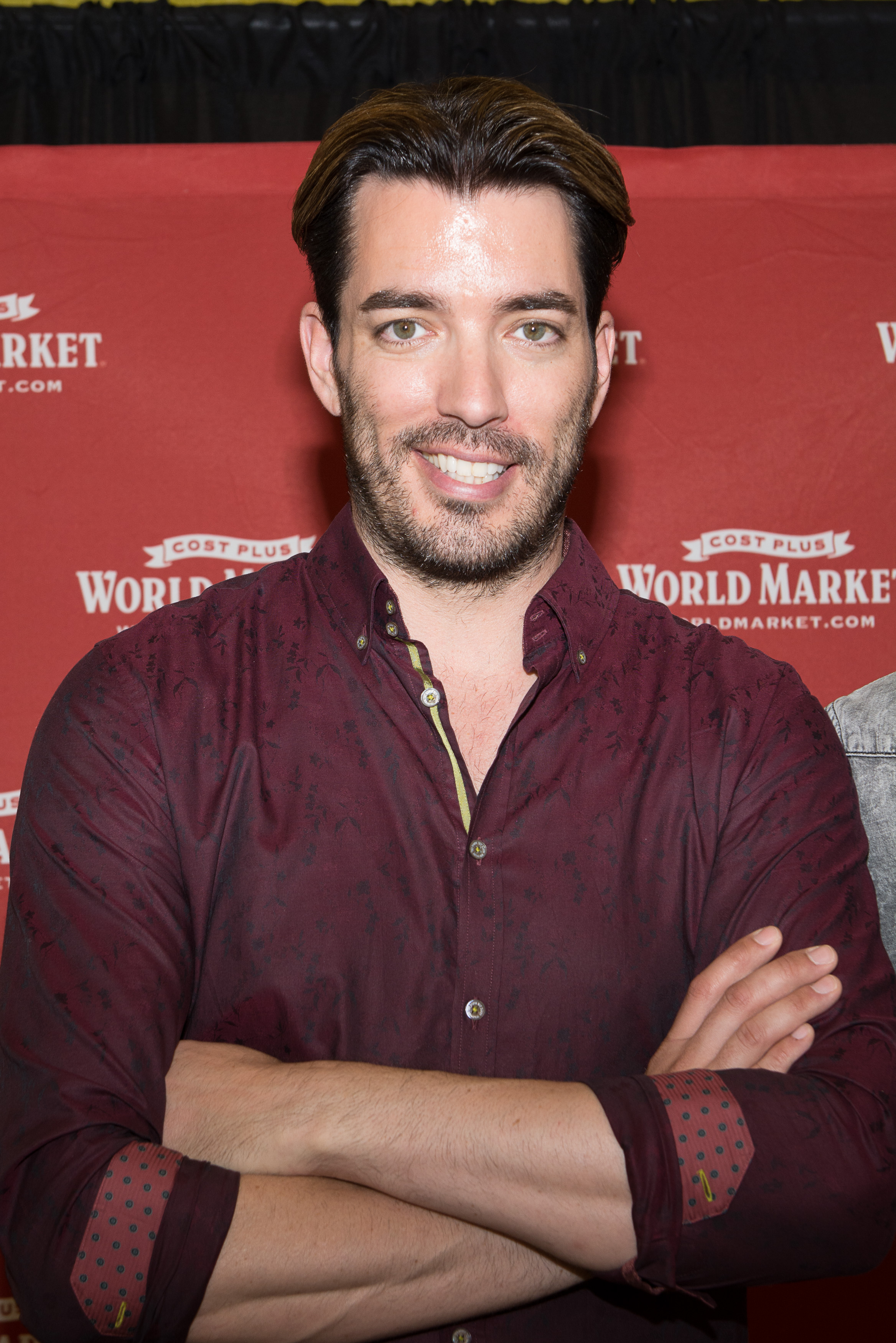 It looks like it really was supposed to be brother vs. brother on Season 25 of "Dancing With the Stars" for "Property Brothers" hunks Jonathan Scott and Drew Scott.
During an interview with Access Hollywood Live on Wednesday, Jonathan let it slip that he was actually asked to join the show alongside his realtor brother.
"I am jealous now that I turned it down," Jonathan told Access Hollywood's Kit Hoover and Natalie Morales. "I have 17 construction projects that we just started for 'Property Brothers' and 'Buying and Selling,' so I will have no life through to the end of the year. I couldn't physically do 4 hours a day."
The rehearsal schedule is certainly grueling, so it's no surprise that Jonathan couldn't sneak it in, but Drew kidded that there's always next season for his twin.
The HGTV stars also chatted about Drew's transformation from awkward two-stepper to a dancing machine alongside partner, Emma Slater.
"He's never moved like that in his life. He's the robot, that was his nickname growing up. Seeing this, my jaw is dropping more than the audience," Jonathan revealed.
Drew says he is giving full credit to his incredible partner, Emma, who has helped not only transform his body but also his smooth moves. And he says there is absolutely no drama between he and his dancing pro.
The 39-year-old realtor also addressed the recent chatter that fellow "DWTS" stars Maksim Chmerkovskiy and Vanessa Lachey are fighting, which ultimately prompted Maks to back out of this week's performance.
"From my end of it, I just heard that it was personal reasons that he wasn't there. If you know Vanessa, if you've ever met her, she is amazing and she is the funniest person I've ever met. I don't see it being any problems between them because how can you not love someone like her," he shared.
Listen to more about the Property Brothers in the interview above!
WATCH: 'DWTS':Is Maks Chmerkovskiy's Partnership With Vanessa Lachey In Trouble?
Copyright © 2022 by NBC Universal, Inc. All Rights Reserved.
This material may not be republished, broadcast, rewritten or redistributed.