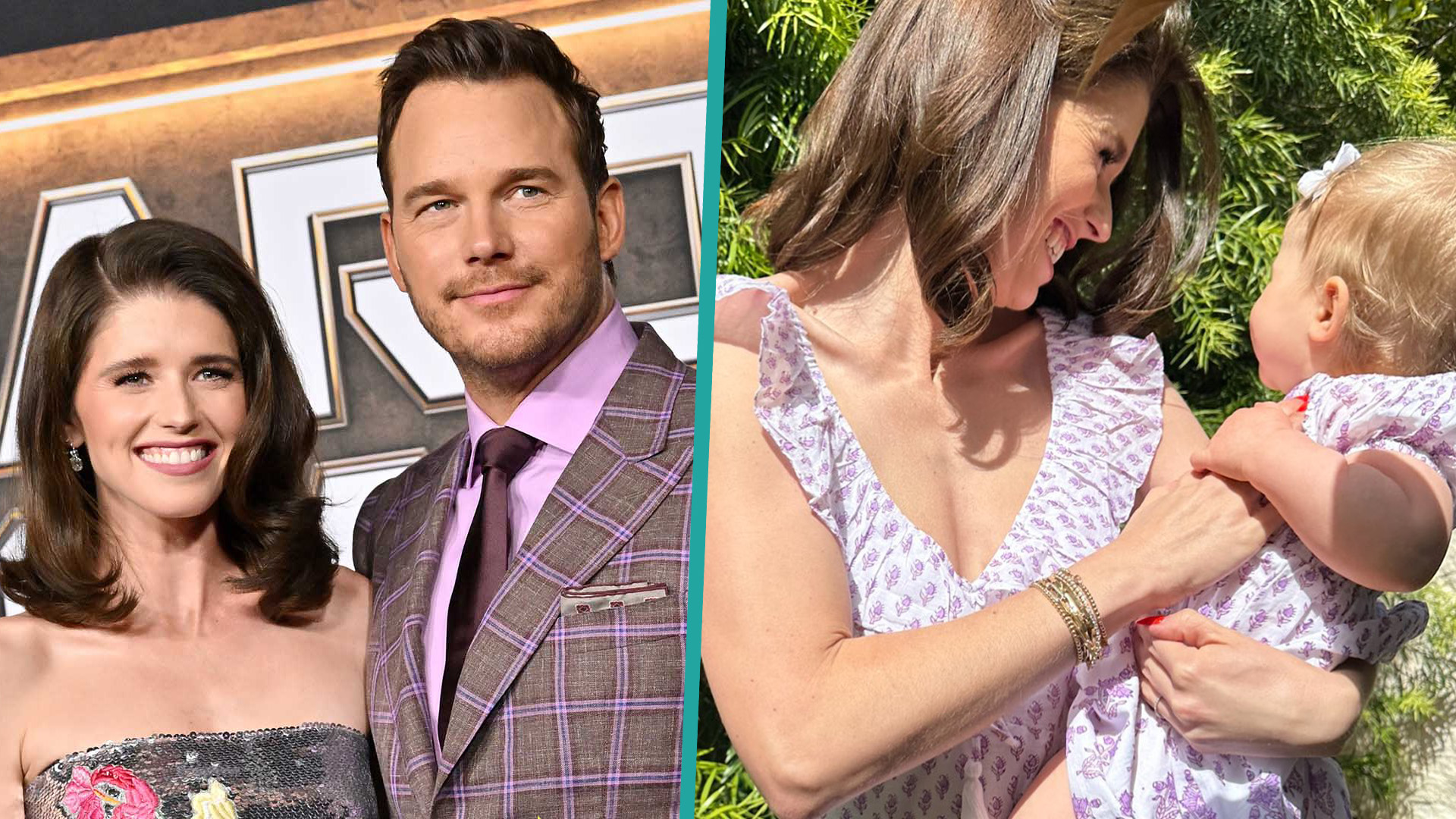 Katherine Schwarzenegger and Chris Pratt have a lot to celebrate!
The pair's youngest child, Eloise Christina, turned one over the weekend, and the author commemorated the occasion by writing a heartfelt tribute to her little girl!
In the sweet post, Katherine shared a precious snap of the mother-daughter duo dressed in complimentary pink and white dresses and described how much her little one has changed her life.
"And just like that, she's 1! What a year and what a blessing she is," Katherine wrote. "My little smiley baby that made me a mama of two girls. She's pure joy, fun and happiness. She's keeping up with her sister and having a blast. I can't believe she's already 1! I love you Eloise!"
Katherine and Chris got married in 2019 and share two daughters, Eloise, and two-year-old Lyla Maria.
The "Guardians of the Galaxy" star is also dad to 10-year-old son Jack, whom he shares with ex-wife Anna Faris.
Access Hollywood's Zuri Hall spoke to Chris right after the birth of his youngest daughter at the "Jurassic World: Dominion" premiere in June 2022 and he revealed how his kids were adjusting to the new addition at the time.
Katherine Schwarzenegger & Chris Pratt's Sweet Couple Photos
View Gallery
"I feel great. I've been at home, it's a little bit of a zero to sixty kind of environment," he told Access. "At home, it's very chill right now, we're very quiet and hushed around the little one. We've got a 21-month-old at home with us, and now I'm a father of three. And so we've got a two-week-old, it's a lot of quiet reflection and a wonderful time with my oldest daughter."
The "Parks and Recreation" alum also gushed about his wife, telling Access how she was doing at the time after delivering their second child.
"She's a total champion," he said. "I look at her, I can't believe she had a baby two weeks ago. She's just killing it. Her maternal instincts are so good. She's doing such a great job."
-Emely Navarro