Adam Sandler and Jennifer Aniston are happy to be reunited once again!
The two joined forces for the romantic comedy "Just Go with It" back in 2011 and are reuniting once again for the sequel to their 2019 hit Netflix film, "Murder Mystery."
In the flick, they star as a husband and wife who start their own detective agency and are called to action when their billionaire friend is kidnapped from his wedding.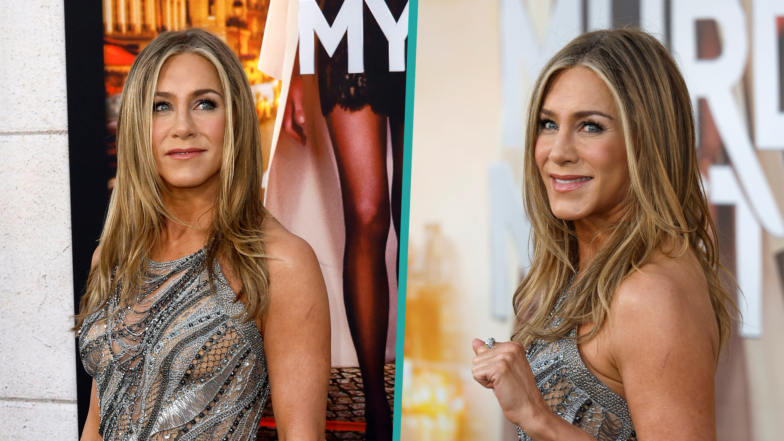 Jennifer Aniston Sparkles At 'Murder Mystery 2' Los Angeles Premiere
View Gallery
The film's director, Jeremy Garelick, talked to Access Hollywood's Scott Evans about getting Jen and Adam together for the sequel at the film's red-carpet premiere.
"The two of them are so incredible," he said. "You see their chemistry; it just jumps off the screen. I'm just so grateful to have the opportunity to work with the two of them and the amazing cast that we have."
Jennifer Aniston Dazzles At 'Murder Mystery 2' Premiere
View Gallery
Their chemistry is years in the making! The pair have been friends for more than half of their lives and the "Friends" alum gushed over her good old pal while talking to Access at the premiere.
"He has the purest heart and really just wants you to win," she said. "We're all lucky to be in his orbit."
"Murder Mystery 2" debuts on Netflix on Friday, March 31.
-Emely Navarro